1. Please make sure to check that the prescription you have selected is correct. If your vision is perfect, please choose the prescription for Plano/0.00.

2. Currently, we do not support purchasing for left and right eye prescriptions separately. If your left and right eye prescriptions are different, please choose two pairs of the same color.


3. When filling out your address information, please make sure to provide the correct phone number and email address. Please note that your email address is important, as we will send the order confirmation notification to the email address you provide. If we have any out-of-stock products, we will also contact you via this email address.

4. Usually we ship within 24-48 hours. If it is more than 48 hours, please check your email to see if we have sent any notifications, it may be that it is out of stock or wrong address you provided, so we cannot ship.

5. If you ordered the wrong product and want to change it, please contact contact@mail.myeyebb.com

What gift will you get?

Each item comes with a lens case and tools.
Example: If you order 3 pairs, then you will get 3 lens cases and tools.
If you order 10 pairs, you will get 10 lens cases, tools, and manual contact lens cleaning instruments.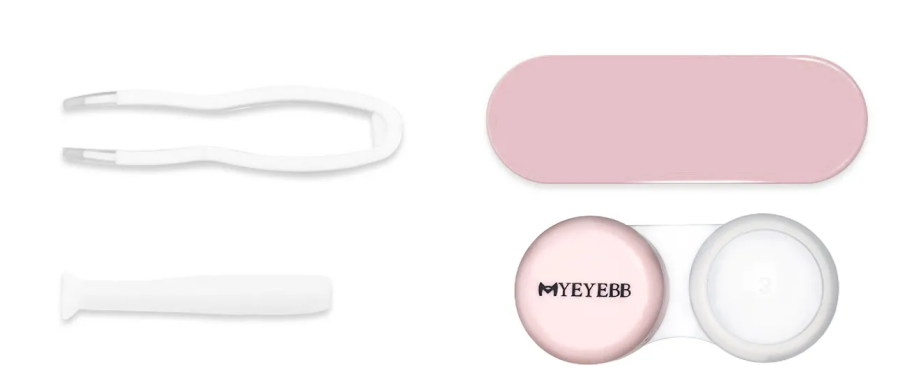 How to wear:
1. Soak lenses in lens solution for at least 6 hours before first use


2. Clean your hands


3. Rinse it gently with contact lens solution


4. Make sure the lens is right side up


5. Hold your upper eyelid gently, then place the lens in your eyes.


Care Tips:
1. Please do not exceed the usage period (1 year). It is best to replace new lenses after 10 months.


2. It is recommended to wear contacts for no more than 8 hours a day.


3. Replace the contact lens solution every 3 days when not wearing it


4. The contact lens case should be replaced every 3 months.

Have a good shopping:)